Even after he left the firm, Brown's company continued thriving. Three years after Brown's death, in a strange twist of fate, the company he created purchased the J & G Thomson shipyard, the famous Clydebank facility that had built numerous vessels for Cunard Line and many other shipping lines. The combined shipyard, operating under the John Brown & Co. name, went on to become one of the most famous shipbuilders of the 20th century, producing thousands of passenger, cargo, navel and various of types of vessels. Queen Mary, Queen Elizabeth (1940), Queen Elizabeth 2, Aquitania, Caronia (1905), and Caronia (1949) are just a few of the famous liners that were built by John Brown & Co.—only John Brown himself never had the chance to see his firm become such a major part of shipbuilding history.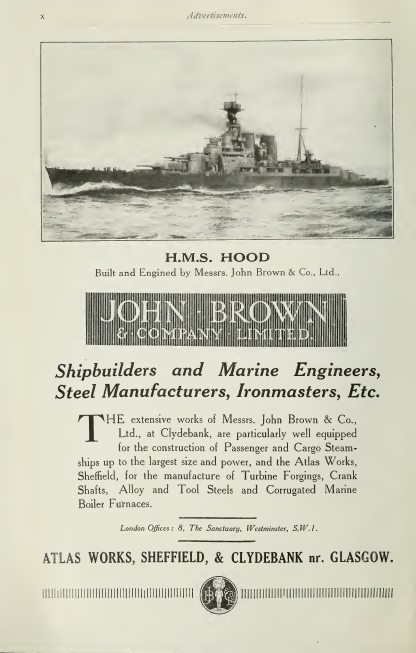 In 1968, after years of steady decline due to a failure to keep pace with shipbuilding innovations embraced by global competitors, John Brown & Co. merged with several other Clydeside shipyards to form the Upper Clyde Shipbuilders consortium, which itself failed in 1971.
Yet many John Brown & Co. ships, notably Queen Mary and Queen Elizabeth 2, remain as reminders of the many great vessels built by the company founded by a man who was never a shipbuilder.
To continue, click the NEXT button on the top of this page.
Comments
comments