It's amazing that nearly after a century after it was created, a film is suddenly rediscovered.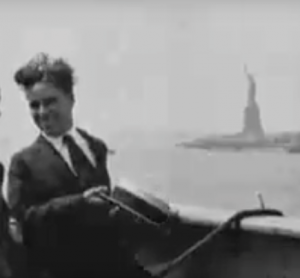 A case in point is "Charlie on the Ocean," a 1921 newsreel that follows Charlie Chaplin as he sails from New York to Southampton on White Star Line's Olympic. Unlike today's superstars, who generally hide behind a phalanx of bodyguards, we see Chaplin casually playing with Olympic's passengers and crew. At one point, we even see Chaplin casually tip an Olympic crewman for assistance while playing along.
Aside from Chaplin, the film shows how spontaneous life could be on board a great early 20th century ocean liner. It's a far cry from the noisy manufactured entertainment found on today's mega cruise ships.
"Charlie on the Ocean" runs for only a little over three-and-a-half minutes, but it's a treat for both Chaplin and Olympic fans.
To continue, click the NEXT button on the top of this page.
Comments
comments