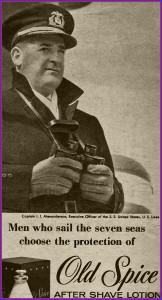 Returning to United States Lines after the war, Alexanderson served on various ships before becoming executive officer and, in 1955, captain of the liner America. Alexanderson was master of United States for the last five of her 17 years in service
n 1966, United States Lines made Alexanderson its fleet commodore. As such he was in overall command of the line's 52 ships and was entitled to run the commodore's silk ensign up the halyard of the radar mast of any of the line's ships he happened to be on.
Alexanderson died on 28 February 2004 at the age of 93. He was buried in the uniform he wore as commodore of United States Lines and captain of United States.
To continue, click the NEXT button on the top of this page.
Comments
comments