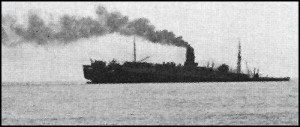 Lancastria's story still remains largely unknown. It's undeniable, though, that the event marked the worst single loss of life in British maritime or naval history. More were killed in the Lancastria disaster than in the Titanic and Lusitania disasters combined.
To this day, the British government refuses to designate the Lancastria wreck as a war grave. The official report on the disaster is scheduled to remain sealed until 2040, despite numerous freedom of information requests for document access. Some historians suspect a cover-up, believing that the Admiralty directly ordered Lancastria's captain to grossly exceed the vessel's legal limits. By 2040 everyone involved in the incident, including close relatives of the dead, will be long dead.
To continue, click the NEXT button on the top of this page.
Comments
comments